Work doesn't have to feel like work
A familiar pedagogic employee offers children at the crèche social-emotional safety. It is also pleasant for parents to have a familiar contact person. It's not without reason that the law stipulates a familiar face criterion. Employability is therefore very important in childcare. HR manager Gera de Bijl-Korthouwer of Children Centre Puck&Co shares how they, together with HumanCapitalCare, are dedicated to vitality and long-term employability.
Puck&Co began 25 years ago in a private home and by now has grown into an organisation with 220 employees and 30 locations all over the country. "In order to prevent us from becoming disconnected islands, we divided our work area into six regions," Gera explains. "Each region is directed by a location manager, who connects between the employees at the location and the management. That way we keep the lines short and maintain the connection."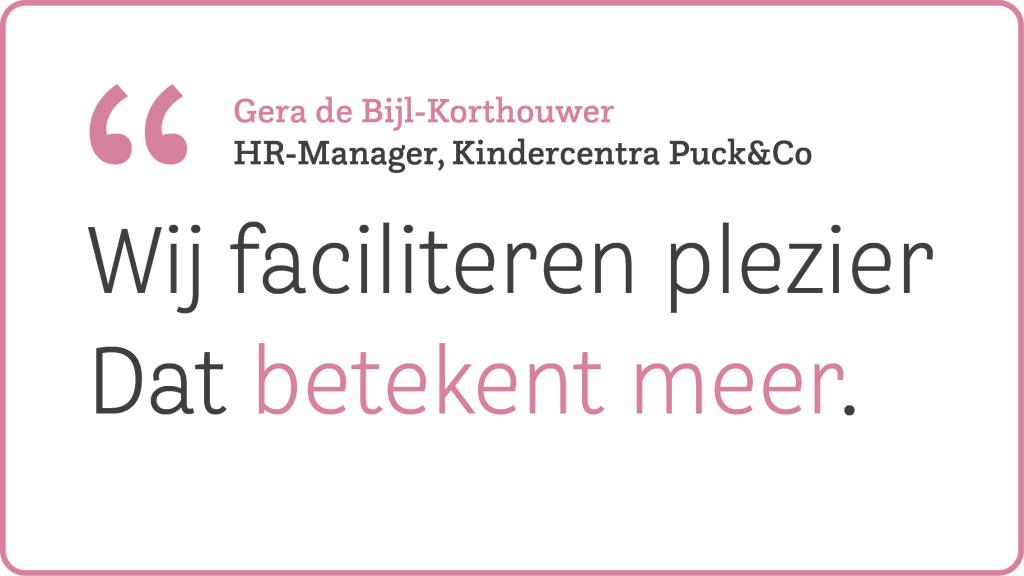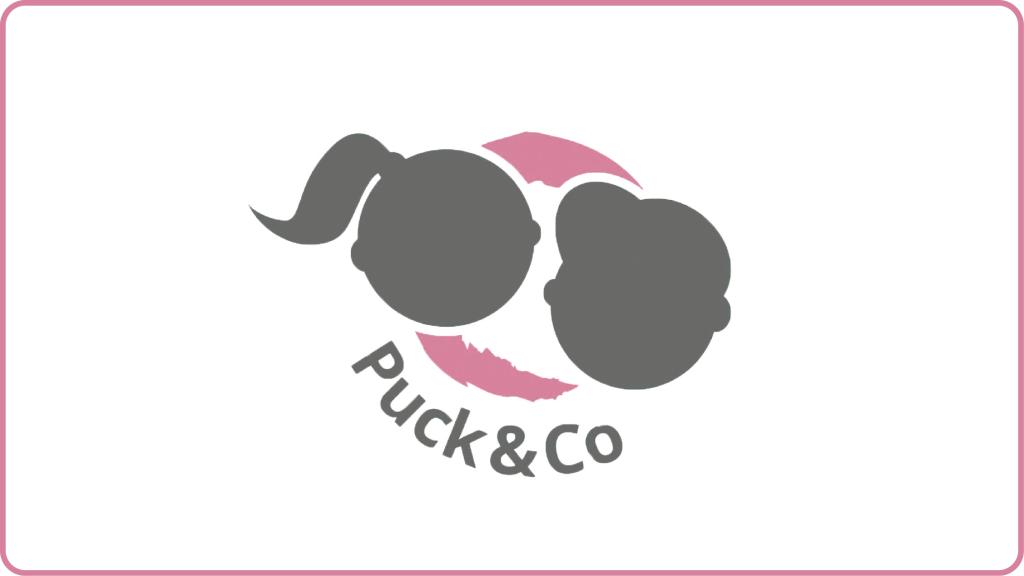 A joint ambition for all the locations
Gera emphasises that Puck&Co employees must feel they have the room to undertake things together and develop ideas. "Not just with their own team, but also within the region. Despite our growth we want to maintain our unity. A joint ambition for all the locations is therefore important. HumanCapitalCare has set up three ambition sessions for us in which the Works Council participated as representative of our employees. Under the lead of HumanCapitalCare, we brainstormed about vitality and long-term employability and our ambition in that aspect. The conclusion: working at Puck&Co does not have to feel like work because we carry out our profession with passion and pleasure. That is what we aspire to."
Resilience, Now & in the Future
Puck&Co very much guides and manages towards pleasure at work. "We think you can only express pleasure towards children and their parents when you enjoy your work. That is why we do everything in our power to keep our employees motivated, resilient and full of vitality," says Gera. "Based on the results of the ambition sessions, we developed a comprehensive vitality policy with the help of HumanCapitalCare, which has been implemented throughout the entire organisation. "In order to make it concrete and manageable for everyone, we introduced a yearly calendar with ongoing actions related to vitality and employability. For example, we have an internal coach, offer training sessions about lifestyle and mindset and our employees can participate in the 'Resilience, Now & in the Future' programme with which we want to create resilience now and in the future.
Interconnectedness
Puck&Co maintains contact with its employees by talking to its employees on the work floor according to the bottom-up principle. "Each quarter, we ask them for feedback. What's going well, what can be improved and are there ideas that we could work on together?
 
Vitality is also approached from various perspectives, not just from an organisational perspective, but also from the perspective of the management, the teams and the individual employees. It is quite a challenge to look for and maintain that connection with so many locations, but it is one of our greatest ambitions."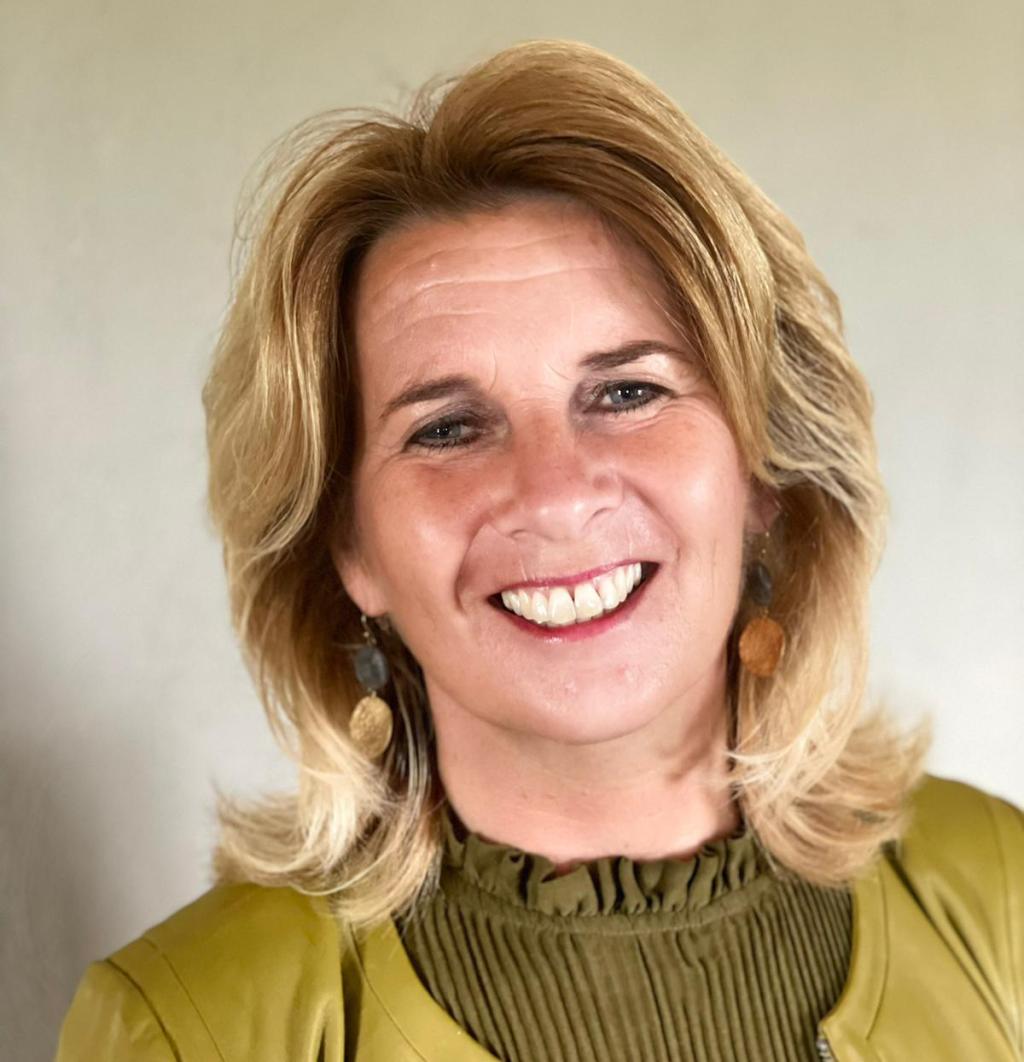 HumanCapitalCare continues to amaze us
Gera de Bijl-Korthouwer - HR Manager, Children Centre Puck&Co
The fact that Puck&Co doesn't have to realise its HR goals by itself, but does this together with HumanCapitalCare gives the organisation peace of mind. "HumanCapitalCare really gives us the feeling that we are working together on our ambitions. The moment we face a problem, we solve it together. They look at our organisation in an honest way and don't make promises they can't keep. They communicate in an open, critical and proactive way. I have been in the HR world for many years and HumanCapitalCare still manages to amaze me each time. In that sense, they not only contribute positively to my daily dose of work pleasure, but also really matter more for our organisation."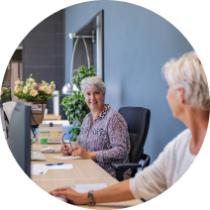 Samen aan ambities werken betekent meer.
Neem contact met ons op.
More real stories about collaborating on good employment practice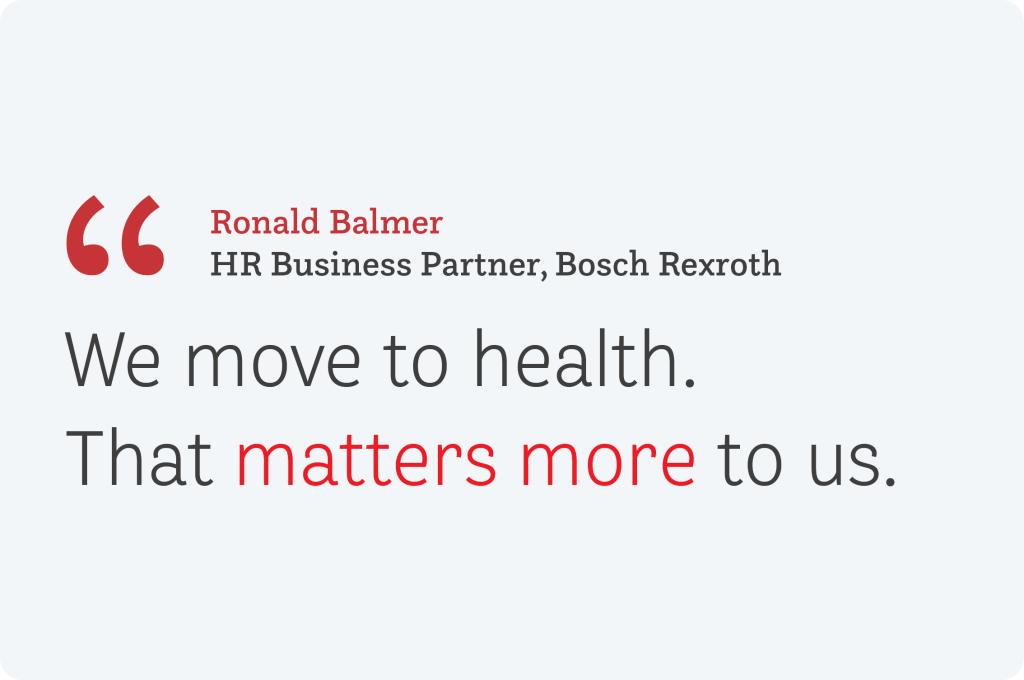 Bosch Rexroth
Bosch Rexroth is a technical company with a considerable quantity of machinery and a focus on digitalisation. It wants to be a modern employer and its employees are still its most important asset. That is why Bosch Rexroth has been working with HumanCapitalCare since 2017 to keep its employees healthy, motivated and competent.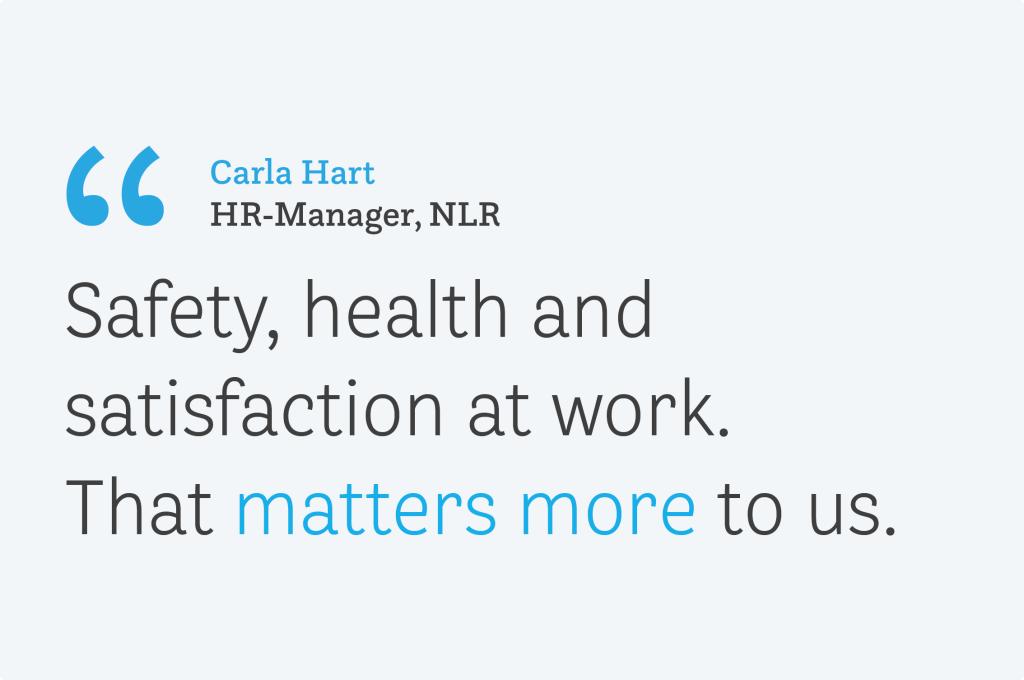 NLR
The Netherlands Aerospace Centre (NLR) wants to be the place for employees with a passion for technology with its hypermodern facilities, but most of all by stimulating them to develop and utilise their talents. HumanCapitalCare has been contributing to the ambition of NLR for twelve years.