Leonie Huigen

P&O advisor, Veiligheidsregio Drenthe

Our employees come first. That

matters more

.
Healthy and full of vitality with the three C's of VRD
The Drenthe Safety Region (Dutch: VRD) is one of the 25 safety regions in the Netherlands. As the name implies, the organisation focuses on safety, not just the safety of the residents of Drenthe but also that of the VRD employees. Being a good employer is VRD's priority number one. And that is something HumanCapitalCare is happy to contribute to.
The majority of VRD employees are volunteers at the fire department. It goes without saying that being fit is an absolute must for firefighters. It therefore makes sense that the organisation is 100% dedicated to health and vitality. Satisfaction at work is also high on the list. How does VRD together with HumanCapitalCare provide this? By means of the three Cs: competence, confidence and connection.
Going through fire and water for each other. That
matters more
.
The three C's
Competence
"Our employees are well trained and regularly take courses to brush up their skills," says HR advisor Leonie Huigen. "That way they are always up to date regarding the latest knowledge and skills. In addition to the mandatory courses, there is also a lot of room for personal input. If someone is interested in a certain area beyond his/her core discipline, we create space to further explore that field, because it might lead to something great."
Confidence
VRD doesn't have a fixed job description. The organisation prefers to look at a person's inspiration and talent. "In that sense, we are quite unique and perhaps more daring. For example, one of our employees from the 24-hour shift is very passionate about exercising. That is why we have also deployed him as a Periodic Preventive Medical Examination; in this role he prepares employees for their inspection. Our employees know best what their interests and strengths are and so we listen to them. By having confidence in our employees and through the possibilities that we offer for development, we hope to further motivate our employees."
Connection
The interconnection between colleagues is very high. "You don't just join or volunteer at the fire department," says Leonie. "For many of our colleagues, this is their life and passion. The firefighting profession is often a true family affair. The social aspect, in other words the interconnection, is extremely important. They literally go through fire and water for each other. This also means they deal with quite some issues, not just physically but also emotionally. HumanCapitalCare understands this and helps us proactively to keep our employees healthy, motivated and competent."
Focus on collaboration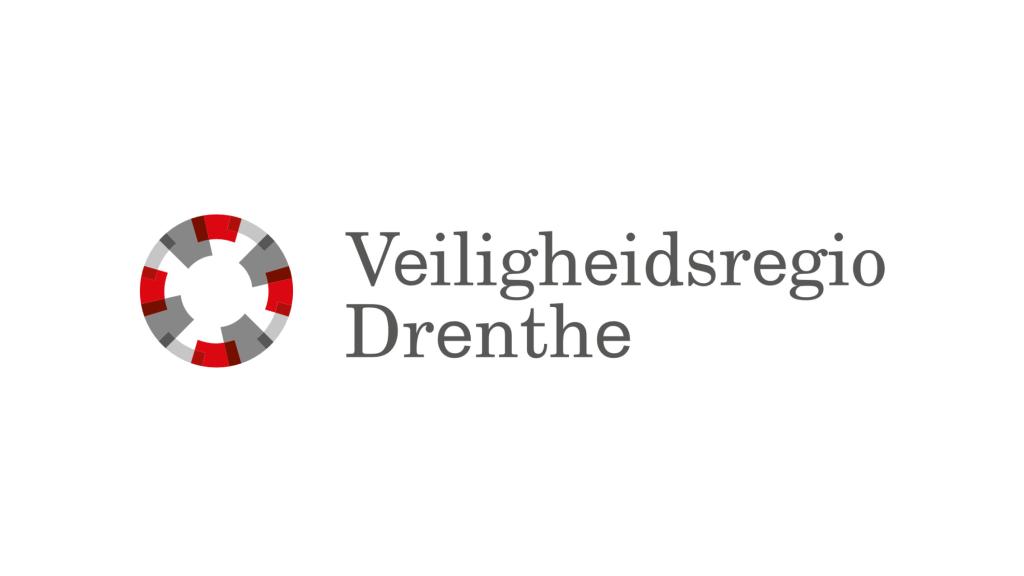 All-round sparring partner
The emotional aspect deserves extra attention at Drenthe Safety Region. After an intensive event, care is provided by colleagues through the Team Collegiale Opvang (colleague care team). HumanCapitalCare is there for us if extra care is necessary. "We also use their expertise for the various inspections, they are a sparring partner for our managers and they provide us with support on an emotional level. It is pleasant to have an all-round partner who possesses all of these disciplines."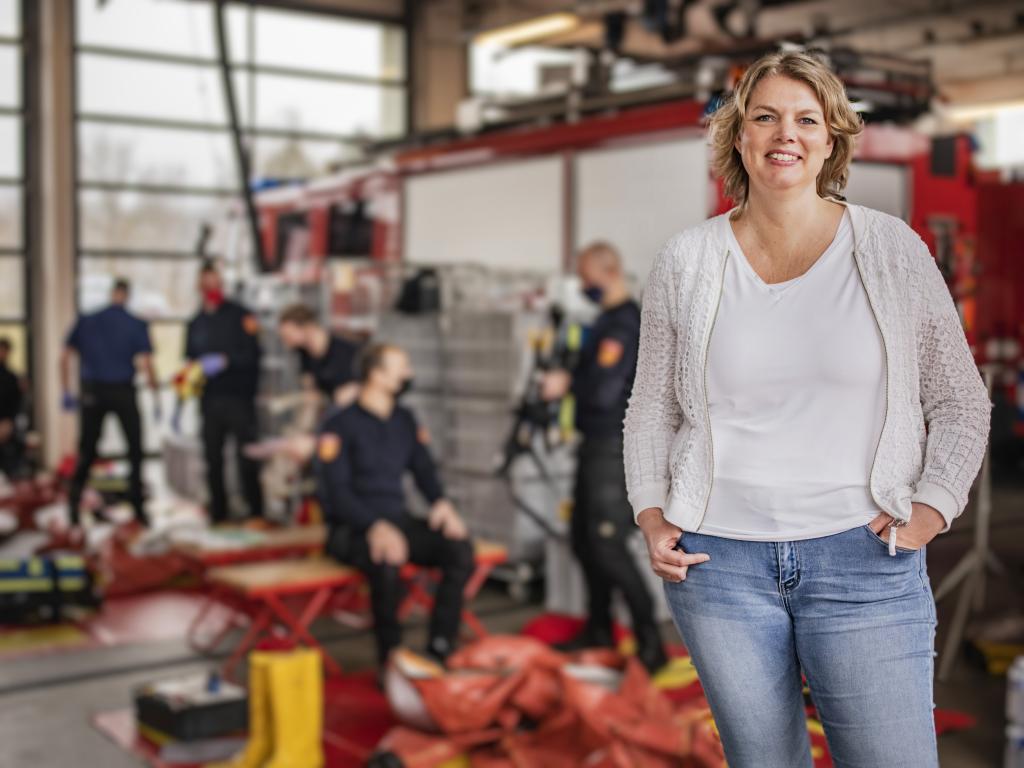 Familial
"I work with many organisations, but few invest so much energy and attention on human capital as VRD," says René Los, vocational expert and employability coach at HumanCapitalCare. "I would almost characterise them as a family. Managers know their employees not just on a professional level, but they also know their personal situation and whether they feel good about themselves. The employees are priority number one, which reflects in everything. For instance, we recently carried out a joint survey among employees about their wellbeing and employability after one year of corona. We will share the results with all the employees and will translate them into a plan of action with the necessary interventions."
Employees are in charge
Drenthe Safety Region offers various programmes and workshops to keep its employees physically and mentally fit. An important aspect in this is that the employees are in charge. Derk van Veenen, firefighter volunteer can endorse that: "VRD offers us all the available tools to stay in good shape. It is up to us to decide whether we use these tools or not. For instance, I was at risk of being declared unfit because of my high BMI. I knew something had to be done so I contacted one of our vitality coaches. Now, I get nutritional advice and I exercise three times a week with a personal trainer. At first, I went by myself, but by now, three colleagues have joined me. I have already lost ten kilos and I was recently found fit during the annual preventive examination."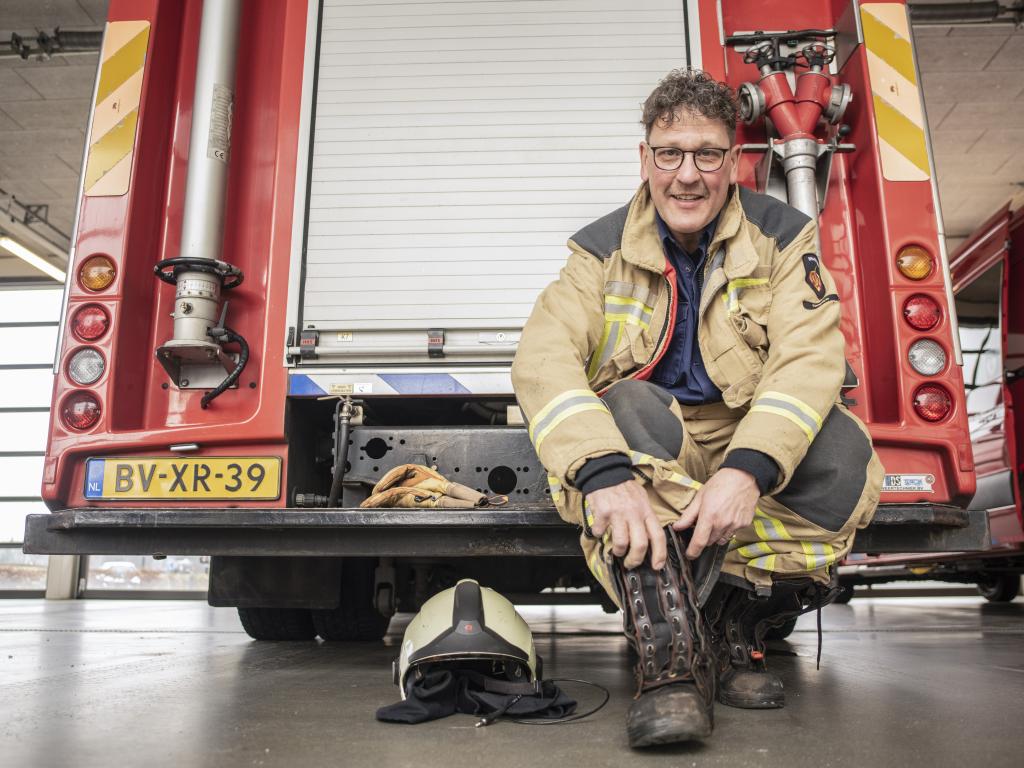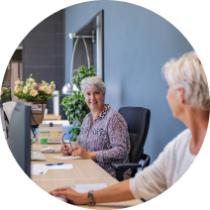 Also want to go through fire and water for each other?
Talk to us. That matters more.
More real stories about collaborating on good employment practice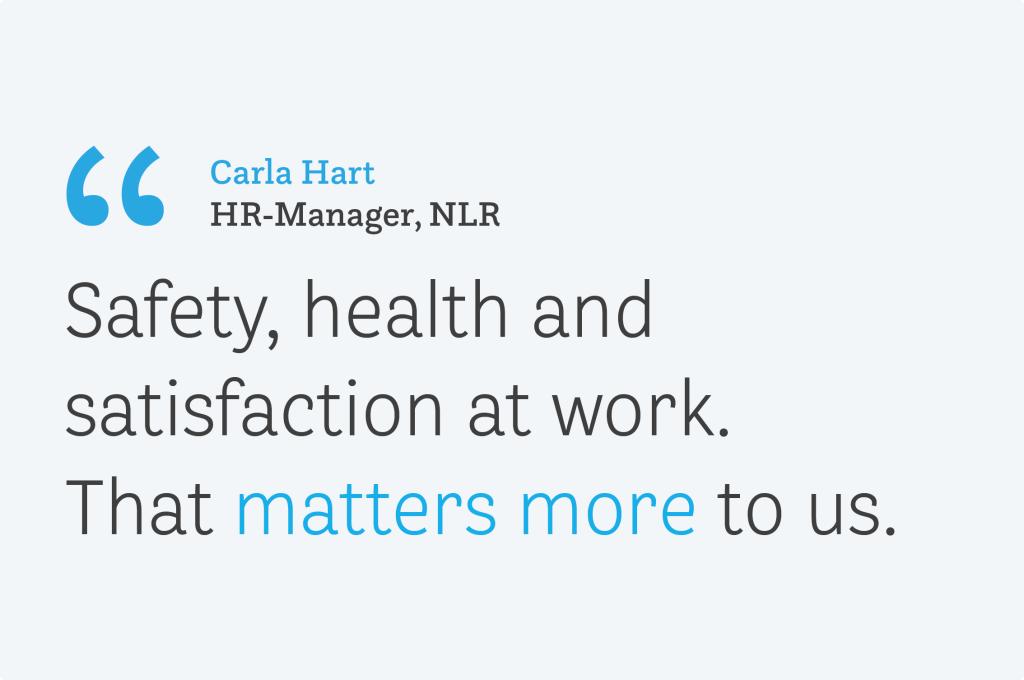 NLR
The Netherlands Aerospace Centre (NLR) wants to be the place for employees with a passion for technology with its hypermodern facilities, but most of all by stimulating them to develop and utilise their talents. HumanCapitalCare has been contributing to the ambition of NLR for twelve years.